Juniper
Juniper is a gorgeous tri colour Coton, also a wolf sable though she looks totally different than Maui. She is my little shadow and can usually be found snuggled up against my leg or following me throughout the house. She is a social little doll who gives us pure white puppies along with some black and whites and tri's.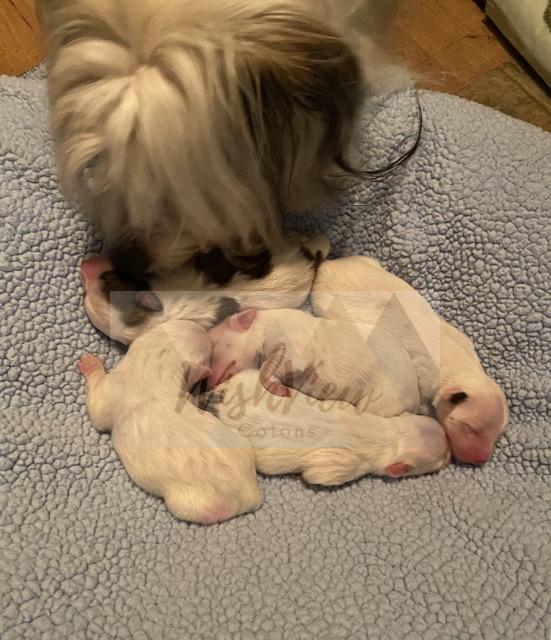 Junipers 2022 Litter
On August 9th Juniper & Charlie welcomed their beautiful litter of three females and two males. She had two tricoloured and three pure white pups.